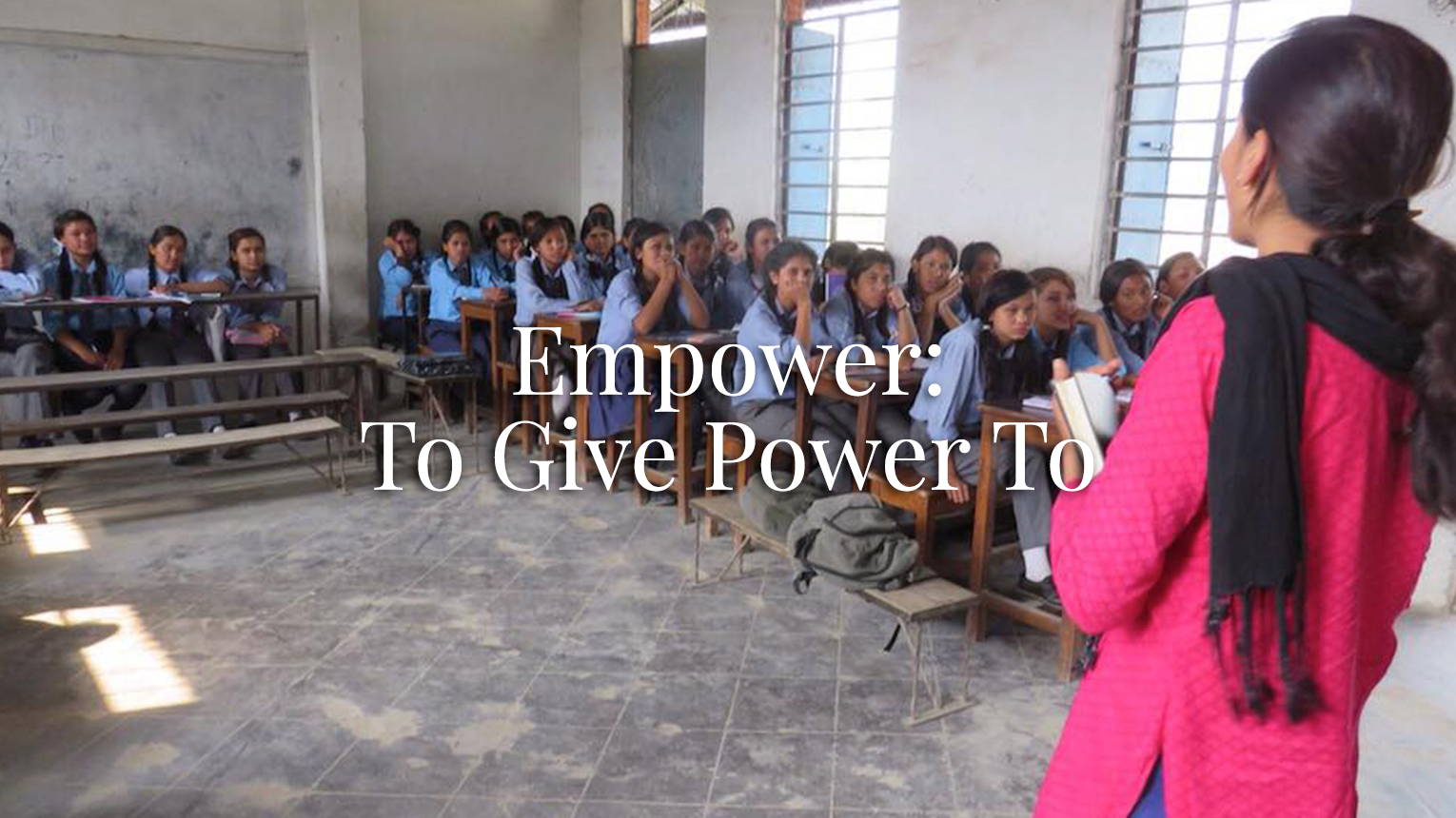 True Empowerment is not charity.
True Empowerment is not aid.
It is creating opportunities for people to lift themselves up into by providing...

---
LWH supports women and their children by providing them a safe place free from violence and negative social pressures. The Empowerment Centers are designed with the women's physical and emotional safety in mind, using our first center in Kathmandu as a model. It is surrounded by natural space and has a garden, creating a peaceful environment for women to feel safe and connected with nature. The center is surrounded by high, secure walls and is powered by electricity 24-hours a day. Other features, such as an underground water storage take (with 2 months water supply for emergencies) and a bio-gas cooker assure their safety during times of personal struggle or natural disaster, both of which are too common in Nepal. The centers are managed by inspiring women who have been trained to take care for others who are in need.
---
At the centers, our staff holds activities that help to build bonds within the community and support mental and physical well-being. They have daily greetings of hugs, group yoga and meditation sessions, and all the women grow and cook food together. Our centers also provide support for women to participate in local fairs and festivals.
LWH also connects our women with mentors from other countries. Our mentors are women who have sense of personal and professional purpose, and share and support the women in the centers. By connecting with mentors, our women have the opportunity to form personal bonds outside of the centers that will last beyond their time in training.
---
In communities in Nepal, men dominate traditional societies. As a result, there are many human rights abuses and atrocities against women and children that go unpublished and even unnoticed. All of the women that come to LWH have experienced some sort of trauma or societal oppression by their husbands, families or communities.
At our centers we seek to help heal trauma through safe, supportive community and techniques such as yoga, medittaion and pranayama (breath work). We also help traumatized women and children cultivate a sense of hope and let them discover their own identity as individuals through education, skills development and economic empowerment.
---
Women in Nepal are largely involved in subsistence farming - unpaid labor which rarely provides substantial monetary income. Through offering skills development in handicraft production and literacy education, LWH empowers women to be able to generate their own income and support their children in a healthy and sustainable way. Women receive a stipend during their time at the center to cover their costs, as well as food from the garden to reduce their need for outside income.
After going through the training, LWH continues to suppport women as they create a sustainable income for themselves. Some women continue to work for LWH as trainers and managers. Everyone is eligible for micro-finance loans so they can open their own small businesses in their communities.
---
In many countries, including Nepal, women are not educated. In fact, they are often kept from school from most or all of their lives. This is a huge barrier that keeps them from being empowered as business owners and social change makers. LWH addresses this by connecting women with education in literacy, feminine hygiene, environmental sustainability, and more. We also work directly with young girls to help them understand and express themselves in relationship to social issues that affect them, using drama and art.